Introducing the Top 5 Worst Bollywood Movies of 2018! Didn't find your favorite 'worst movie'? Well, comment down below and let us know about your personal picks! Would love to see them all! Before I continue, I want to be very clear that I'm well aware that even worse movies like 'Namaste England' exist, but, I'm only looking at movies which had the potential to be something great, new and didn't utilize the opportunity.
---
5. Thugs of Hindostan | Rating - 1.5/5
Directed by Bijay Krishna Acharya, in simple words, we can contemplate Thugs of Hindostan (The Film) as a battleship, struck by lightning, dynamited by other adversary warships and submerged underwater in a sea of blood-soaked negatives. So, let's pick apart the drawbacks of the film one by one. The plot, which, as expected, is predictable for the most part and is a perfect blend between 'Point Break (1991)', 'Pirates of the Carribean' and a million other movies you've already seen before.
But, that's not the worst part. Vijay Krishna Acharya as a writer/storyteller failed twice before (with 'Tashan' and 'Dhoom 3') and dropped the ball once again with TOH. Similar to Remo D'Souza, the guy can shoot a bombastic scene which is lit, choreographed and produced nicely, but, the seamless transition and the crisscrossing of the storyline between these theatrical episodes was utterly non-existent. It honestly felt like a bunch of ridiculousness knit together with the intention of making an entertaining movie. Overall, exaggerated with mammoth expectations, a year-long hype and TV spots on every other channel, Thugs of Hindostan is a perfect example and display of why you shouldn't hop on the 'Baahubali' bandwagon with a terrible script and a lousy storyteller like Vijay Krishna Acharya.
---
4. ZERO | Rating - 1.5/5
Starring Shah Rukh Khan and Anushka Sharma in the lead roles, ZERO is a perfect exemplification of 'How Not to Make a Movie Using a 200cr Budget'. When was the last time SRK delivered a 'great' film? I'll give you at least 30 seconds to think and answer; which you can't, because, from what my sane mind could remember, his last 'great' film was 'My Name is Khan' released back when Suhana Khan was in fifth grade (and now she is modelling for Vogue India). Okay! Let me get straight to the point, there used to be a certain amount of respect and anticipation for SRK's films back in the early and late 2000s, but, watching him suffer from insipid movies like 'Jab Harry Met Sejal', 'Dilwale', 'Fan', 'ZERO' really makes me feel bad for the guy who was once hailed and applauded for the quality of his movies.
Back to ZERO, on the positive side, the performances from the complete cast were incredible, especially Anushka Sharma, who, by far, gives her career-best performances. The visual effects department deserves a special appreciation for all the hard work and time that they put into to at least give this film some substance. But, the storyline and the screenplay was balls-out-crazy and bonkers to the point where I couldn't understand what's happening on-screen. The film takes all these weird strolls from a comedy to a romantic-comedy to sci-fi and then back to romance. The entire narrative boggled my mind, and I felt like I was stuck in a time vortex as the movie never ended at any levelheaded denouements.
---
3. Veere Di Wedding | Rating - 1.5/5
Next on the 'Worst Movies of the Year' list is a movie which is marketed as an unorthodox, super special 'adult-comedy' starring an all-female lead cast and 'girl power'. Shashanka Ghosh's Veere Di Wedding ticked all the boxes when it comes to pre-release hype and even made a truckload of money at the worldwide box-office. But, as far as quality or storytelling standards goes, it is most definitely one of the worst.
The over-the-top family drama combined with 'unfunny' jokes and in parallel with a disarray of product placements ranging from HDFC Bank, Amul Ice Cream and TATA Automobiles make this film a chaotic mess and hopefully Bollywood doesn't pursue this 'bad adult-comedy' trend. In simple words, Veere Di Wedding is a GARBAGE!
---
2. Aiyaary | Rating - 1/5
Two talented lead actors, one celebrated director, a sixty-crore budget and an engaging source material, all the essential traits needed for a commercially successful film met. What could possibly go wrong? Sounds and seems like an entertaining film for me. Neeraj Pandey is a successful director with a 100% track record and that's tough to maintain. However, it's hard to believe that a writer-director who gives immense importance to the storyline and screenplay would make such an atrocious film like Aiyaary which is awfully boring and impotent at the same time.
The whole 160-minute runtime was this slow, mundane, absurd, frustrating build-up which is never really resolved anything in the climax, which is the most aggravating part. The patchy screenplay is downright horrendous cause you will never understand where the movie is going, why is it extremely long, and why certain scenes exist. Overall, Aiyaary is undoubtedly one of the worst films I've seen in a very long time. The dreadful screenplay, purposeless storyline and the exhausting runtime baffles you with boredom, outrage, and disgust. It's been a long time since I've seen people leave the auditorium with expressions which are unerringly negative and that's not a good sign at all.
---
1. Race 3 | Rating - 1/5
Directed by Remo D'Souza who is the man behind-the-camera of one of the worst films of 2016 'A Flying Jatt', 'Race 3' stars Salman Khan, Anil Kapoor, Bobby Deol, Jacqueline Fernandez, Daisy Shah and Saqib Saleem in the lead and supporting roles and is the third film in the highly successful 'Race' franchise. This franchise which is notoriously known for its double-twists; a twist within a twist and more twists and that's where this plot became even more heedless. They're rather confusing, pointless and ineffective than surprising as the twists were only introduced to continue the ridiculous gimmick of the franchise.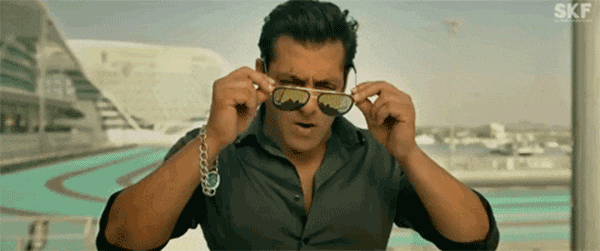 Remo D' Souza who is now into creating mindless grandiose spectacles is hand-picked by Salman Khan to direct the movie and it is literally the worst decision he made. D'Souza's approach to push style over substance can clearly be seen in the film and it didn't even remotely work for any scene. He can't piece together a scene properly or at least cannot extract a decent enough performance from any of the talented cast and it's disgraceful. All he made sure is that the actors looked elegant by dressing them up with expensive clothing and made them drive around in supercars so that we can all think that they're wicked cool. Overall, Race 3 is undoubtedly one of the worst big budget commercial movies I've seen in a while and is an all-around failure differing from the storyline, screenplay, direction, action, music, and performances.
---
A Top 5 List by Surya Komal
Instagram Profile - @JustMovieFreaks